Leading Mainframe Migration Company | VRG
Mainframe Modernization means in simple providing modern good fit with browser Interfaces,
Eclipse based IDEs, and DevOps tooling Integration with which you couldn't find the legacy
environment limitations, but you avail the complete mainframe features like RAS, Security and
Scalability. Though it started as simple, it is not easy to provide modernization with Enterprise
workloads. Let us see in detailed about what it is, How to achieve and Options for Modernizations.
The mainframe modernization can also be completely converting your application from Mainframe Languages to distributed Java/J2EE applications, .Net based application or applications can be hosted in cloud infrastructures.
We, VRG Technologies focuses Mainframe Modernization Services like providing modern, GUI-
based tools for mainframe development, operations and administration. Although the mainframe
platform has been declared dead more than once, numerous independent studies show that
mainframe usage is actually growing and will continue to grow. In this case we are address the
current challenges in mainframe development and operational interface, cost involved in terms the legacy green screen consumes time, cumbersome navigations, program compile timings and mainframe usage MIPS etc.
Firstly, here if we do modernized front end, Eclipse based named IBM Developer for z/ IDz, z Open Development/ZOD with these software agents running on mainframe to connect mainframe z server ( Host Server) then we can get the complete advantages of Eclipse frame work different Views and Perspective to do code analysis , program outline view code snippet then enhancement becomes easy and reduces man hours or effort required to do this.
Secondly, if applications uses middleware and it need to be access via web browsers or other tools then it is doable with REST APIs to provide modernization with integrating through middleware components.
Thirdly, if we like to get the recent agility or DevOps implementations with our legacy application
then we can use Mainframe Modernization tools like tools like Jenkins for z/OS, GIT for z/OS , IBM DBB, UCD on z/OS and so we are transforming as Enterprise DevOps.
Fourth, we can also completely migrate the application into cloud infrastructure as re-hosting, re-platforming or Refactoring the application to get into cloud platform like Amazon Web
Services(AWS), Microsoft AZURE or Google Cloud Private(GCP).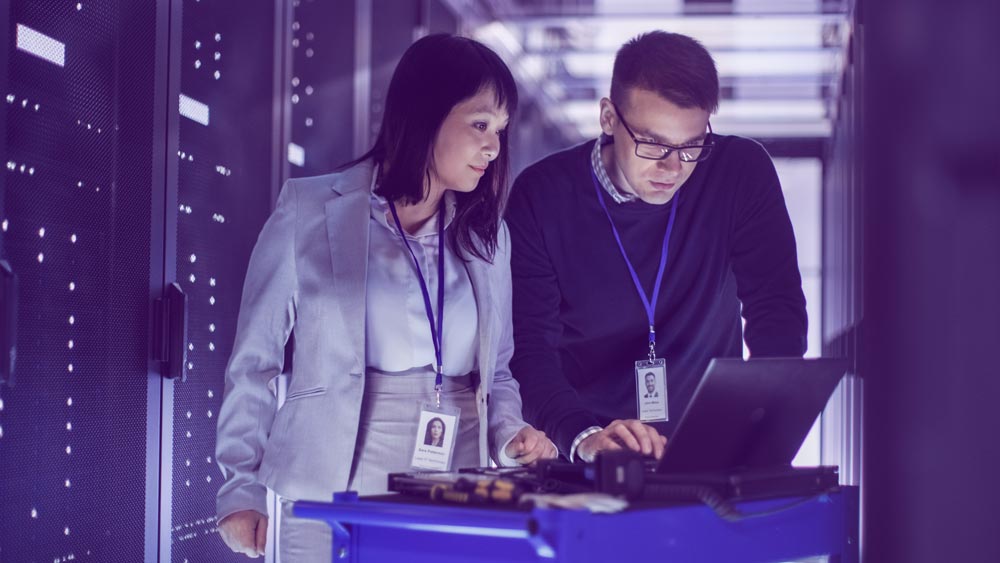 Mainframe Modernization Services
Mainframe Application Services
Ideal Mainframe applications were written in Mainframe Application Programming such as COBOL,DB2, IMS/DB, CICS, IMS/DC or REXX. COBOL is Common Business Oriented Language, and it is well suited for business applications, it also supports Object Oriented Concept then that is called as Enterprise Cobol.
Mainframe application modernization we can offer on below tech skills
Mainframe Application with COBOL
Mainframe Application with back end DB2 or IMS/DB
Mainframe Application with Online transaction processing as CICS( Customer Information Control System )
Mainframe Automation with REXX
This application programs, it need to be enhanced or code changed then we have to login legacy system and use ISPF screen to analyse the code and understand and do enhancement.
Mainframe modernization
is huge and some of companies will get into mainframe outsources or Mainframe Staff Augmentation way of option with planned timeline to get it done and see the transformation.
Mainframe outsourcing Service which we can offer
Mainframe modernization - Mainframe Infrastructure Management
Mainframe Infrastructures to be managed by System Programmers and Operators with unique skills will perform the system management and routine activities namely , Initial Program Load(IPL), PARMLIB changes, Job Entry Subsystem(JES), CATALOG Management, Security Definitions (RACF), Hardware Management Console(HCD) for defining Hardware, System Management Facility(SMF),
Resource Management Facility(RMF) , Workload Management with Work Load Manager(WLM), Health Checker for z/OS, LOGREC for any error logs, Dump and Traces for Trouble shooting, Storage Management with DASD Administrations. These infrastructure management also have the modern tools to get the benefit on cutting edge technologies integration and reporting purposes.
z/OS System Management Facility (z/OSMF) allows as to simply the system programmers activities with modern interfaces. z/OSMF had functions and web-based interfaces for day today operator's activities. z/OSMF also help Mainframe System Programmer to do System management functions with web interface. This becomes Single Point of Interface for System Programmers for doing their activities like;
z/OSMF helps us to connect with z server or z/OS with web interface, i.e web browser, so it allows as to work or access from anywhere.
It also helps us to providing multiple user can login and use or perform system activities.
Our Mainframe Modernization Services Offerings on
CICS is one of the sub system in Mainframe , which is Online Transaction Processing ( OLTP) system which is for online application with administrated activities namely, CICS Start up, CICS Resource Definitions with CEDA, CICS region Monitoring, CICS Inter-region connection and communication, CICS Region clustering as CICSPLEX. Here this CICS also can be modernized with API on business level usages
DB2 is major sub system in z/OS for data base workloads , Db2 is Relation Data Base and because of the skill shortage and mainframe Data base resources almost in the retirement and getting right talents in replacement positions where challenges.
Mainframe Application Modernization allows applications fulfilling user and customer experiences and process critical transactions. Modernizing Mainframe applications and the Mainframe Modernization Companies gets the ability to create applications for advanced analytics, artificial
intelligence (AI), and superior customer experience.
Another as-a-service option for companies that use mainframes is infrastructure-as-a-service (IaaS). With IaaS, Mainframe users can host their mainframes in shared or dedicated server space. An IaaS provider can deliver Mainframe Management, Maintenance, Backup, and Disaster Recovery.
The mainframe may be more appropriate for some systems and workloads because of its power and security, while the cloud platform may work better for other types of functions. Developing Cloud-Native applications is one way to integrate the cloud with the mainframe.
What makes the companies to outsource the mainframe workloads, is mainly concern as hardware and software become more expensive, and skilled mainframe professionals become insufficient.
With mainframe Outsourcing, we can help deal with storage management, Scheduling Service, Console Monitoring, Batch Execution, Professional Staffing and managed Services opportunities. Outsourcing companies is fully equipped with all the process and tools required to run your
mainframe environment seamlessly and reliably.
Mainframe Application Modernization – Mainframe Modernization refers to the process of upgrading and adapting your current or legacy mainframe systems, in lieu of complete replacement or operating with outdated mainframe applications. While mainframe technology infrastructure may
be outdated, but it is still heavily relied upon in many industries.
Mainframes play a crucial role in their organizations' digital transformation strategies, offering the reliability, enhanced security, and increased resiliency required for many workloads and processes, particularly core ones.
As you develop your mainframe application modernization strategy, embrace the following: –
Adopt an iterative approach – Adopt an incremental and adoptive approach to modernization as compared to a big bang 
Assess your portfolio and build your roadmap. -To understand your desired future state, first assess your current state. Examine the capabilities that define the role of the mainframe in your enterprise today and how those capabilities tie into the greater hybrid cloud technology ecosystem
Leverage multiple modernization strategies – Enable easy access to existing mainframe applications and data by using APIs. Provide a common developer experience by integrating open- source tools and a streamlined process for agility. Develop cloud native applications on the mainframe and containerize applications.
There are three high-level motions or patterns for mainframe application modernization
The story on Mainframe to understand better; Mainframes are large room sized computer with Processor, Storage and Real Memory as similar to normal computers, but them the processing capacity of Mainframe computers which is measured as MIPS(Million Instruction Per Second). One
mainframe will have only one processor and it is referred a Central Processing Unit( CPU), and later there were several processor units of different type of z/architecture and are referred as Central Processor Complex(CPC). The different types of processors are named differently based on the
nature of workload they does as shown below.

The also called as speciality engines.
Special Assist Processor (SAP)
–I/O operations

z Application Assist Processor (zAAP)
– For Java work loads
z Integrated Information Processor (zIIP)
– For DB workloads (Long running, parallel queries, ODBC, JDBC)
Integrated Facility for Linux (IFL)
– For zLinux
Internal Coupling Facility (ICF)
– For coupling the 'PLEX'es
The Mainframe are meant for large volume data and it is capable of handling critical applications with huge volume of transaction per second. Mainframe processing capability supports thousands of users, multiple application concurrently accessing the resources. It can manages terabyte and Petabytes of information on database. Mainframe channels and communication protocols has large bandwidth for communication.
Hence the world largest information around 60 to 70 % resides on Mainframes.
Also the features of Mainframe, like Availability, Reliability and Severability normally called as RAS Highly Secured and Scalable along with very large processing capabilities. Because of these features, worldwide various banking, Insurance, Healthcare, Retailer and Information Technology uses
Mainframe for its business application.
Now looking into usage perspective, the mainframe interfaces are Green screen, 3270 emulator or 24 by 80 black screen which mostly text based ISPF panel that does not have fancy graphical interface and no mouse usage drag and drop kind of, only tab keys to navigate the options in ISPF
panel interface.
Mainframe Application languages like COBOL, PL/1 and Assembler and getting resources is challenging as mainframe technology and applications were written 2/3 decades ago and experts are almost retired or about to retire and so shortage of skilled resources.
Front end screens were not of graphical and browser oriented, this demands for Mainframe Modernization.